Agriculture & Food Processing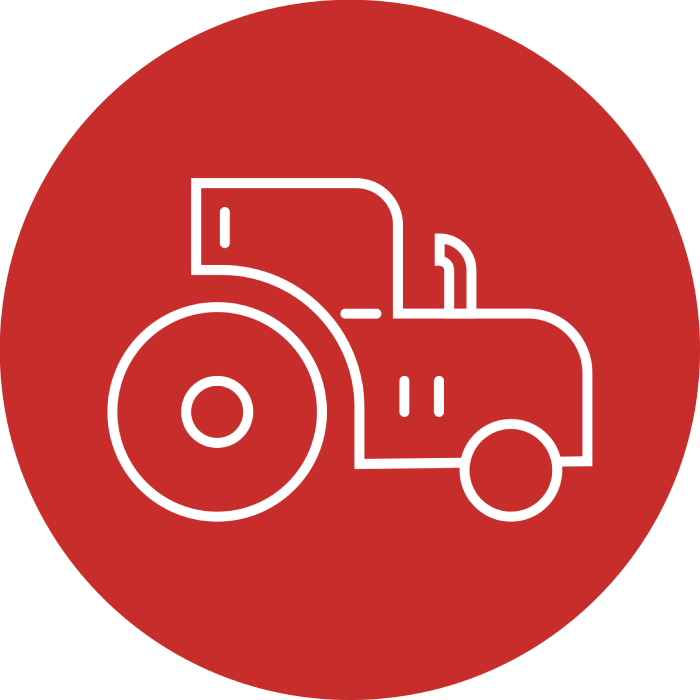 Agriculture & Food Processing
At Fair Trade Lebanon, we are committed to making a difference in Lebanon's agricultural landscape. We proudly collaborate with farmers, workers, and communities across the country, addressing four key areas.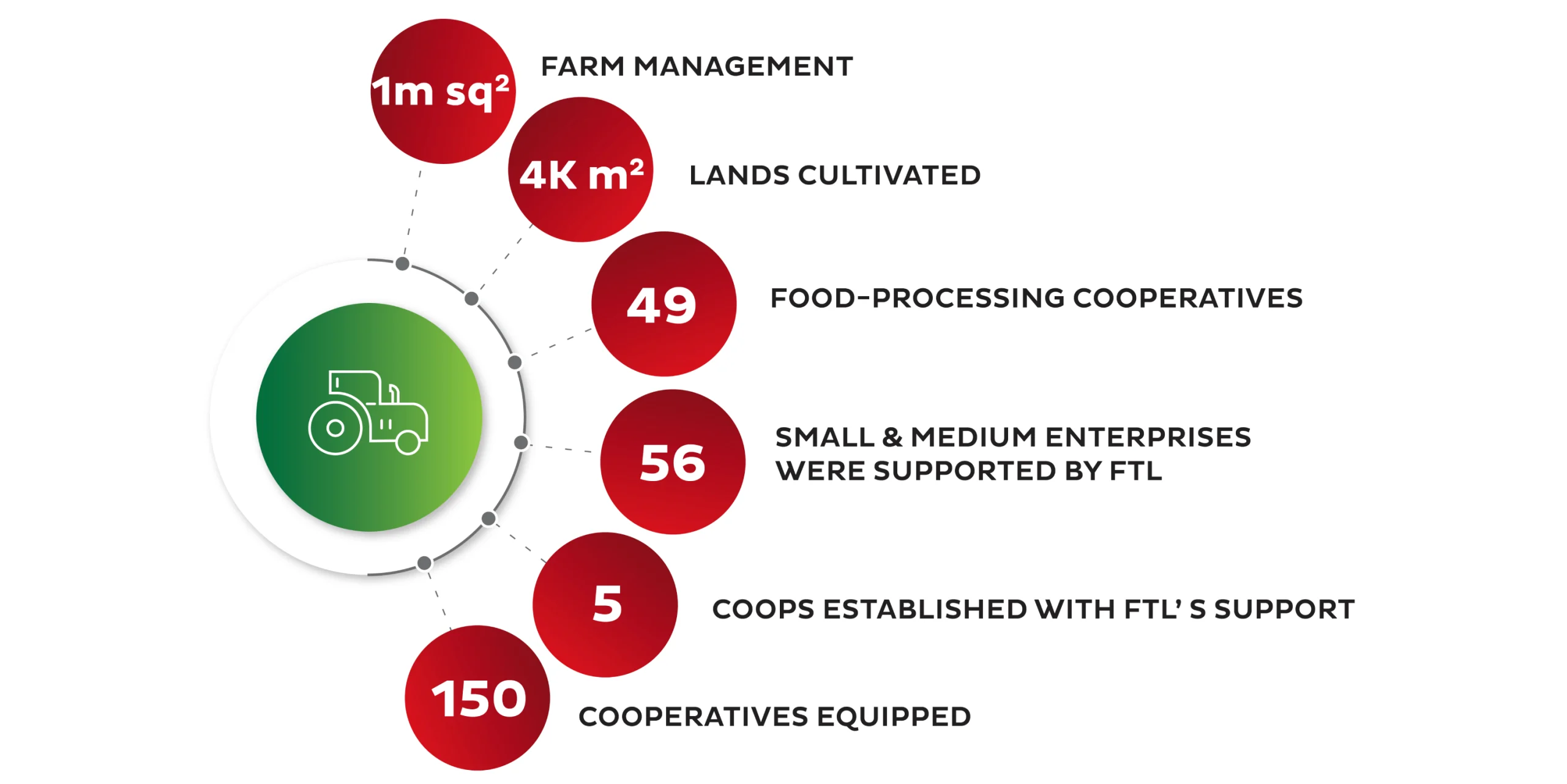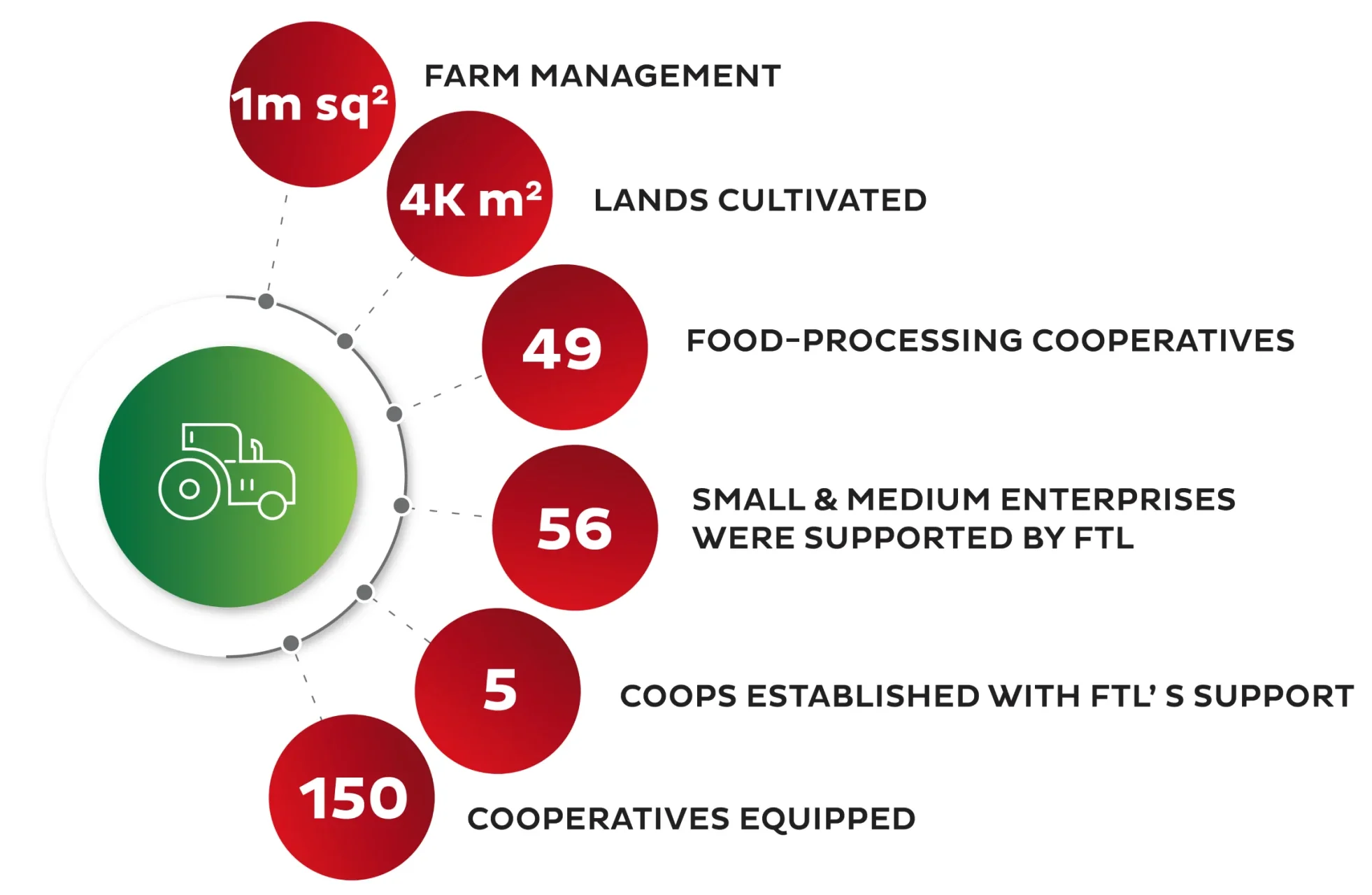 Farm and Agriculture Development
Lebanon's agricultural sector has faced various challenges, especially in recent years. Our mission is to strengthen local agriculture and improve the livelihoods of farmers and workers. We are dedicated to enhancing local production, reducing rural exodus, and creating job opportunities for youth and farm workers. By providing assistance in farm and land management and promoting sustainable agriculture techniques, we strive to improve product quality and increase food availability in Lebanon.
Food Processing
For over 15 years, we have been supporting cooperatives and small SMEs in the food processing sector. Our knowledgeable team offers expertise in product development and innovation, ensuring compliance with international standards and meeting market demand. We assist in the creation of cooperatives, develop flagship products, and enhance technical and soft skills. Through capacity building programs and certifications, we improve livelihoods, working conditions, and uphold Fair Trade principles, all while committed to creating a better world.
Food Security
Food security is a fundamental concern, and at Fair Trade Lebanon, we are dedicated to supporting it. We focus on community-level self-sufficiency and household-level food supply enhancement. By increasing local food production, facilitating access to agricultural inputs, and implementing sustainable agricultural practices, we contribute to community self-sufficiency. Additionally, we provide services that enhance households' access to nutritious food, such as the Lebanese Food Basket, healthy snacks for schools, and promoting household-level gardening activities.
Capacity Building (Training and Technical Assistance)
Our team of knowledgeable agricultural engineers and experts are proud to offer training and technical assistance to small producers across Lebanon. With a focus on sustainable farming practices, livestock management, animal health, and product development, we equip farmers with the skills and knowledge needed for success. From agroecology techniques to dairy production and food processing, we are committed to empowering farmers and ensuring their growth and prosperity.